Milton Keynes 01908 939009
Oxford 01865 411825
Watford 01923 390000
Bedford 01234 250000
London 02038152888
Freephone Number 0800 13 13 222
enquiries@janussafetysolutions.com
Charges vary depending on the service required, we offer different levels of testing depending on customer requirements, a few examples of the services we provide are:
– Bar Coded Labels
– Serial Number Registration
– Touch Leakage Test
– Manufactures / Model Number Registration
– Out of hours testing
– Construction site testing (110V)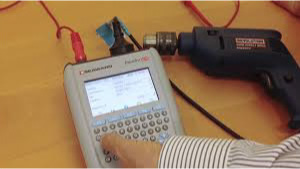 Many companies offer quotations depending on only the number of items, we don't believe that this is a reliable way to do things, this shows that the service provided is a ONE PRICE ONE SERVICE attitude.
We pride ourselves on offering a service that suits your company's individual needs and that's why we will discuss those with all with you to make sure when we provide your quotation we know you are not only getting the best value for money but the best service as well.
Clients premises are all different so the time taken to test appliances can differ dramatically, we at Janus Safety Solutions Ltd always discuss clients requirements and attend their premises when necessary to carry out a site survey and risk assessment, this will enable us to price the testing program accordingly.